I never played Max Payne, but I did read the Wikipedia entry for it. I wanted to see if the game had a plot for the movie to follow. It did, and from the sketchy plot outlines from the trailer, it looks like the movie does.
Max Payne is a cop and his wife gets killed, then he's on a revenge rampage or revpage as I like to call it. There are some valkyries too. Other than that though, this trailer is one long action montage.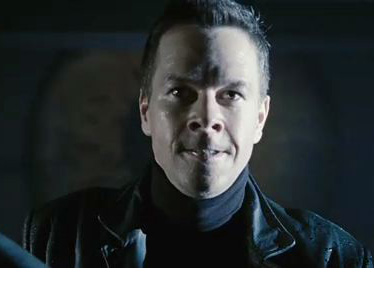 Keep feeling bad vibrations!
Come on, come on, come on!
That makes it hard to write a blow-by-blow account of what happens in the trailer, which is what I usually use to fill up the bulk of the review. Points off for making my job more difficult.
I'm going to rise to the challenge though, here's the play-by-play: Drowning man, guy with sword, fight, gunshot, gunshot, hot woman, gun fight, valkyrie killing man, Ludacris, torture, dead wife, slow-motion gun fights, explosion, hot woman, helicopter, valkyrie, gun fight, explosion, explosion, falling man, explosion, explosion. How's that for a recap?
I guess all the stylized action isn't surprising, this is a movie based on a video game. It doesn't look like your typical low-budget one though. It looks more like a movie based on a graphic novel, which bodes well given the opposing histories of the two genres.
Reviewinator

Trailer
Quicktime
Starring
Director
John Moore
Official Site
Link
US Opening

October 17, 2008

Rated
PG-13
Genre
Video-Game-to-Movie
Explosions
11
Weapons
Sword, handgun, assault rifle, SMG, shotgun, falling debris
Man Quotient

10.5

Trailer
Déjà Vu
Watchmen
Geek Factor
70%
See Trailer?
Yes
See Movie?
No
Follow Up
Pending
There's Marky Mark, Ludacris, Beau Bridges, and Mila Kunis. The effects look top notch. Could this be the video game movie that becomes the exception to the "every movie made based on a video game sucks" rule? It might not suck, but I'm not sure it's going to reach a level of greatness.
Ending Prognostication: I'm cheating. There were sequels to the video game, so unless Max Payne is a zombie in the sequels, he lives through the first one. It also means that the movie will leave open the possibility of a sequel. No sense closing that door yet.
Conclusion on Trailer: It's dark and creepy, and doesn't explain too much of what the movie is about. It does have some stunning visuals and attractive actors, and sometimes that's all it takes to make a good trailer.
Conclusion on Movie: This one is a tough call. The positives and negatives are weighing equally on the scale. Since I have to make a call, I'm going to say that the movie will not be worth watching, but it'll be close.