New York, NY - Customers fumed on Monday as AT&T's computers melted down trying to take pre-orders for Apple's new iPhone 4 online, at stores and on the phone. An AT&T representative said the SNAFUs were all part of plan to prepare customers for the "big one" when all those iPhone 4s join the AT&T network on June 24.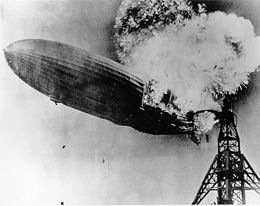 Frank Patton, Vice-President of Global Communications at AT&T, said, "You ain't seen nothing yet! This will seem like a walk in the park and June 24 will be more like a walk in the park during the zombie apocalypse. Coincidentally most of our customer service reps will be carrying shotguns on June 24."
AT&T's consumer research shows that customers are 24% less angry when a network disaster is preceded by a small network disaster. Patton said he was proud of his team for pulling this one off and looks forward to customers who are 24% less angry with the company.
As far as yesterday's disaster Patton didn't blame the antiquated AT&T computer network infrastructure on the pre-ordering problems saying that CP/M operating system should be able to handle the load. However, the cause of the upcoming iPhone-ocalypse was clear.
The new antenna on the iPhone 4 will be the cause of the problems on the network, according to the engineer at AT&T. He said that dropping calls was an easy way to reduce the load on the network, but the new antenna will make that much harder to do, so the network will probably "go down in flames like the Hindenburg."
Other network experts outside AT&T disagreed and said it would be more like the "Titanic," or "Hurricane Katrina" than the Hindenburg. Whatever disaster analogy works best remains to be seen, but today is only a taste of what's to come.
Apple's stock was up on the news. AT&Ts stock disintegrated on the news.