Redmond, WA - Microsoft announced that Office 2010 will be the last version the company produces, and that focus will shift to improving the online version of the productivity suite.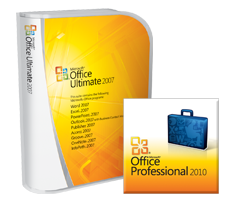 "We ran out of ways to improve the software years ago," said Chris Capossela, senior vice president of the Microsoft Business Division at Microsoft. "Since Office XP it's just been rearranging things. Users aren't going to be fooled any more by the cosmetic changes we make. Microsoft has always been about doing what's right for the user, so it's time to end this charade."
The shift from packaged software products has been gradual for Microsoft, and the announcement to end development of Office came sooner than many had expected. The change will have a major impact on the company's profit in the future, but the company hopes to replace those revenues with commemorative T-shirt sales in the near term.
"We're going to be touring the country on a farewell tour for Office 2010," said Capossela. "It's everyone's favorite piece of software, so we're expecting big turnouts. We'll be selling T-shirts and other merchandise at these events and that income will be put into developing the online web apps."
Many users were happy with the announcement. Cathy Thiry of Columbia, Maryland said, "I was tired of upgrading all the time for only minimal, if any, improvements. It's about time Microsoft admitted what everyone already knew."
Capossella said that improvements to the online version of Office products would follow a similar arc that current boxed products did. "We'll be able to milk users for many years until online Office matches the current version. By the time they realize we're following the same path we'll have all their money, and hopefully another product that makes us money," said Capossela. "This is off the record right?"
Microsoft's stock was down on the news.