San Francisco, CA – Twitter has introduced a new subscription plan called "Twitter Insider Gold", which will allow fans to read the direct messages of verified users for a fee of $1000 per month. According to Elon Musk, the owner of Twitter, this new feature is in line with the platform's principles of transparency and free speech absolutism.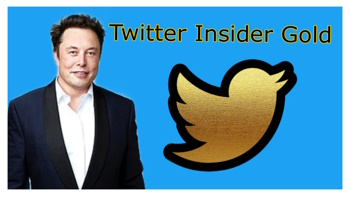 "We believe that everyone has the right to know what their favorite verified users are saying behind closed doors," said Musk in a statement. "This new subscription plan is just another way we're living up to our commitment to transparency and free speech. We never promised privacy, and we're excited to offer our users this new opportunity to connect with their idols."
The subscription fees will be split between Twitter and the verified users themselves, with the platform taking a hefty commission for facilitating the service.
While some have praised the move as a bold step towards greater transparency on social media, others have criticized it as an invasion of privacy and a blatant cash grab. "This is outrageous," said one Twitter user. "I can't believe they're charging people a thousand dollars a month just to read DMs. I can pay a Russian hacker a lot less than that to get those."
Despite the backlash, Twitter remains committed to the new subscription plan and is already touting it as a major revenue generator for the struggling platform. "We believe that 'Twitter Insider Gold' has the potential to be a game-changer for us," said a spokesperson for the company. "If this becomes as successful as we suspect it will, I see us adding higher tiers for with more access."
Michael Briggs contributed to this story.