Norwalk, CT - Priceline.com, the online shopping network, will begin offering prostitutes using its Name Your Own Price model which it has used for airline tickets and hotel rooms. The service will first be available in Las Vegas and will rollout in several other cities in the coming months.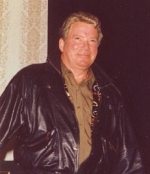 "The margins on prostitution are very attractive. We make less than 5% profit on each airline ticket, but almost 70% on each hummer," said senior VP Tim Melkins. "We feel this service will be profitable from the start."
Priceline hopes to build synergies by cross-marketing hotel rooms to the prostitution customers. Melkins said, "We think that the harried business traveler will appreciate the fact that they can get airline tickets, hotel rooms and now prostitutes all at one site."
Prospective customers will be able to select the gender of their prostitute and the service they require. Customers cannot select size or ethnicity of their hooker, and must enter credit card number before placing a bid. A prostitute will then be selected using Priceline's demand collection system. Once bidding process is complete the prostitute will then be dispatched to the customers requested location.
Priceline claims the bid acceptance ratio for prostitutes will be much higher than airline tickets. "We have people that will do just about anything for any price," said Mr. Melkins.
Priceline will launching the new service with television and radio ads featuring William Shatner dressed as a pimp singing "Brown, sugar, how come you taste, so good?"
Priceline's stock was up on the news.