Antofagasta, Chile -Astronomers at the European Southern Observatory in northern Chile, have discovered what appears to be yet another large blob in deep space, which they have dubbed "Object EMTH-23758402."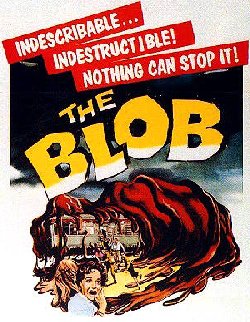 "Like most of the other blobs we've found, we don't quite know what it is," said Robert Johnson, an astrophysicist at the Observatory. "But we do know it's really big, really far away and shaped something like Hillary Clinton's head."
Researchers believe it could increase the number of known objects in the universe by a factor of one, but other scientists have remained skeptical. "There are quite a few blobs in space already," noted Andrew Molloy, a distinguished professor at Carnegie Mellon University. "I don't know if I believe that there could be yet another one."
Maverick astronomer Dr. Isaac Trenfors conjectures that this blob may actually be a combination of several blobs. "It appears that this blob may be made up of tiny blob globules or blob-globs, so what were seeing here is actually a blob cluster and not an actual blob."
Many Americans were relieved to hear that this may not be a blob. "This world has enough blobs, look at Rosie O'Donnell, look at Dom Deluise can we really take any more?" said Geoffrey Lyons. When Mr. Lyons was informed that this blob is several million light years away he said, "Oh, that may be all right then."
Extensive research at the Observatory has revealed that there are dark blobs, light blobs, and a few in-between blobs, and 85% of 100 survey subjects agreed that the special effects in sci-fi movies are much more realistic.