Plano, TX - In a study funded by Frito Lay and AOL, the Institute for American Fitness claims that thinking about exercise for 20 minutes per day, 3 times a week is all the average adult needs to stay fit. Even if you can't think about exercise that often, if you at least watch other people exercise then you can remain healthy.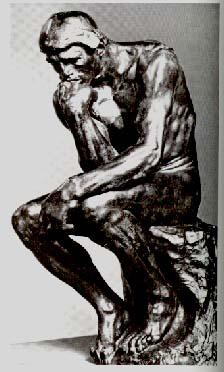 The study says that the best time to do this thinking is while surfing the internet where you can find pictures of people exercising to keep your mind focussed. Rhythmic mouse clicking exercises can also increase your longevity by up to 700 hours.
"Many people think that the busy signals they get when dialing AOL are because our phone lines are overloaded," said CEO Steve Case. "We've added random busy signals so that customers can get those extra mouse clicks to stay fit."
The study also claims that Americans are too obsessed with exercise and low fat diets to the point of harming their health. It recommends that people "chill out with some crunchy Fritos Corn Chips and a Mountain Dew while reading about exercise on AOL - Keyword: Exercise."
The benefits were reflected in the comments by some of the participants in the research. "You'd think that you'd feel tired after thinking about exercise for an hour straight, but I felt well rested almost like I could keep going for another hour. When I couldn't think about exercise, I'd watch a football game and I felt great," said one research subject.
"Many people complain, 'But I can't think about exercise for 20 minutes straight.' It is a myth that the 20 minutes of thinking about exercise have to be continuous," said Frito Lay fitness expert Juan Carmichael, "They can be broken up into 1 minute intervals 20 minutes per day, or even four 5 minute segments. The effect is cumulative. We do advise consulting with your doctor before you start your exercise thoughts, and if you are pregnant or have a heart condition don't even think about it."