New York - Time and other Time Warner magazines are now facing accusations that it has "sold out" to AOL in the recently approved merger. Whether they will be able to uphold their editorial standards in the face of pressure from their new master, has also come into question.
"I remember back a few years when Time was the voice of the new generation. Now after the merger it's nothing but George Bush this and George Bush that," said one disgruntled youth. "Or maybe I'm thinking of Mother Jones, I get those two confused sometimes."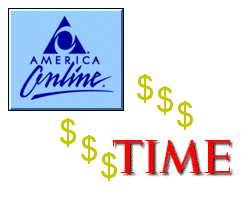 Many of today's baby boomers pine for the days when Time was a relatively unknown magazine. Ray Fontana said, "The magazine was much more special back in the days of JFK. I really felt a connection. I could go read it in a small club, it was really very intimate. Now it's just so commercialized, and this merger isn't helping."
Others question if People magazine and Sports Illustrated will be able to keep their journalistic integrity intact. Media watchdog Harold Bass said, "Is Steve Case now going to appear as one of the 50 Most Beautiful People in America, or on the cover of the Sports Illustrated swimsuit issue? Those are legitimate concerns that every conscientious American should have."
Since the merger literacy activists have accused People magazine of 'dumbing down' their articles to the level where most AOL content resides. People's editor-in-chief said she "vehemently denies" such accusations though she wasn't quite sure what 'vehemently' meant. "Our articles covering Madonna's wedding were full of multi-syllabic words and compound sentences. You don't find that kind of complexity on AOL."
Only the passing years will tell if the great periodicals of Time Warner will be compromised by the merger, but if the recent cover of People is any indication than we are all in trouble.