Santa Cruz, CA - Development on Ximpanzee has slowed to a halt after a global nuclear war, dubbed "World War III", wiped out 98% of the US population. Wallace Hardy heads development for Ximpanzee, an Integrated Development Environment for building applications in Pascal++.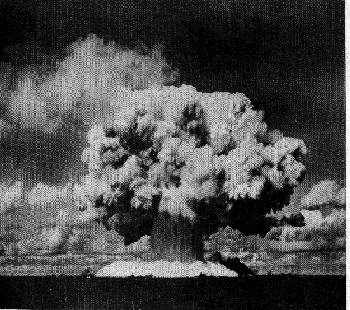 "It's already 11:30 and I haven't seen a single Friday Status Report? What's up with that? These guys know how I get when the FSRs aren't on my desk in time," said Wallace. "The project is already 3 weeks behind schedule and now these guys won't even return my emails. Some heads are gonna roll for this. I guar-an-tee you."
The nuclear holocaust occurred shortly after 4 pm EST on Tuesday. Countries hardest hit by the fallout were the US with 98% casualties, Russia with 97% casualties and China with 94% casualties. Any remaining survivors on earth are expected to die shortly in the upcoming nuclear winter.
According to Mr. Hardy, these facts aren't a sufficient excuse for failure of the project. "Sure there is no electricity, but haven't these guys heard of laptops or portable generators? It's unpreparedness like this that invariably sinks a project." Mr. Hardy now estimates that the project won't be completed until mid June 2001 which is over four months past the original deadline.
Beta testers, who have been upset by the constant delays in the project, were furious when informed of the additional delays. One user noted, "I've been waiting for a stable version of this IDE for a long time. First the problem was getting all the proper resources allocated, now it's nuclear holocaust. It's always something with these programmers. I've never seen such a generation of slackers in all my life."
Developers for the project did not return our calls.