Redmond, WA - The recent earthquake in Seattle caused massive damage and according to Windows OS chief Jim Allchin it is a direct result of the Open Source movement.
"This earthquake demonstrates the destabilizing force that Linux and the Open Source software movement has on the earth. If people continue to support this type of software then natural disasters such as this earthquake will continue to occur," said Allchin.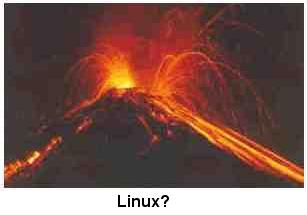 Allchin went on to say that it is a fact that no Microsoft product had ever caused an earthquake, hurricane or volcanic eruption, but he can't be certain about Open Source projects. "We make earth shaking products, but in the figurative sense not the literal.
"That's not all," continued Allchin, "Microsoft historians also have proof that Open Source projects, particularly Linux, are responsible for the fall of the Roman Empire, the Black Plague, and the rise of disco during the 1970s. Of course, that's all proprietary information."
Open Source advocates were outraged by the Microsoft executive's comments. "Allchin has it all wrong," said a top level RedHat executive, "The proximity of the earthquake to Redmond demonstrates that God is angry with Microsoft about its innovation stifling practices. Do you think it's some sort of coincidence that it is so rainy in Seattle?"
A Microsoft spokesperson vehemently denied that God is somehow punishing them by causing the earthquake, and also stated that underground nuclear explosions do not cause earthquakes, not that Microsoft does that sort of thing.