Kirkland, WA - Still recovering from the news that a Microsoft employee has moved to their block, the residents of Boulder Creek subdivision are faced with even more surprising news: Gerald Kwon, Microsoft employee, is actually a nice guy.
There was a concerted effort to prevent Mr. Kwon from moving into the neighborhood. After losing the battle some residents are thinking of reconciliation. Others are still seething. "Just because I led the campaign to prevent Microsoft employees from moving into the neighborhood, doesn't mean that I have a problem with them. Some of my best friends are Microsoft employees," said block captain Fred Cho. "I just think that certain standards need to be upheld within the neighborhood, and those people [Microsoft employees] have a habit of ignoring standards."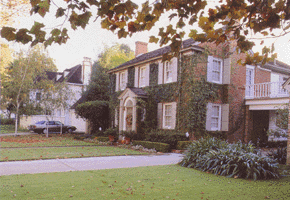 Mr. Kwon has been very happy with his new neighbors despite some unsettling incidents. "I've had a couple of burning penguins left in my front yard, and someone keeps distributing pamphlets that say 'Do you know there's a Microsoft employee in your neighborhood? Watch out!' Other than that it's been pretty nice."
Some locals are a little disturbed by some of Mr. Kwon's habits. "I went over to borrow some sugar and he made me sign this "yoo-lah" before he let me have it. I thought it was just a Jewish thing, and didn't want to offend, so I didn't really read it. He told me not to share any of the cookies I made with the sugar. It sorta creeped me out."
"We were a little fearful when he moved in next door," said Doris Willingham, "but so far he's been a very good neighbor. We are still a little leery though. We've heard stories of them embracing neighborhoods before, only to extinguish them months later. "
Most of the reaction centered on Mr. Kwon's outward appearance. Kristin Graziano who lives down the street from him had a typical reaction. "I was surprised. I thought he would be all green and scaly, but he looks normal on the outside. We had him over for drinks one night and he's actually pretty nice."
While Microsoft employees make up only .01% of the US population, their numbers are highly concentrated in the Seattle area.