Washington DC - In an unexpected change of tactics, United States President George W. Bush announced today that he would suspend military retaliation against Osama bin Laden and his terrorist network if bin Laden agrees to pursue ISO 9000 certification for his organization.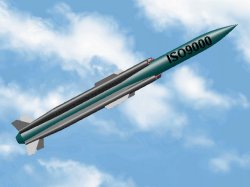 An unnamed source within the Bush administration said that bringing the terror group's processes into ISO compliance would "almost certainly give US intelligence agencies the upper hand in neutralizing bin Laden's effectiveness." Additionally, Bush promised to provide bin Laden up to 500 personal computers equipped with the Windows 2000 operating system.
A defiant Taliban representative familiar with ISO certification said, "Fire will rain from the sky and monkeys will fly from my butt before we undergo this gruesome process. We prefer bombs to ISO auditors."
While military and intelligence experts hailed both moves as brilliant ploys to halt the spread of terror, human rights advocates urged caution and sought safeguards that ISO literature and Windows PC's would not fall into the hands of Afghan citizens, already laboring under adverse conditions.