Washington DC - Facing criticisms of vague warnings about dangers to Americans, Attorney General John Ashcroft announced today that Tom Forsman of Peoria, Illinois would die today of an apparent hit and run accident.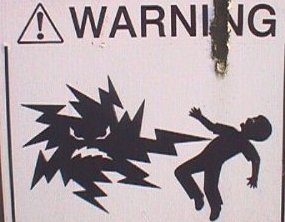 "We don't normally release such information because it would cause undue panic in American citizens," said Ashcroft, "but we've been under immense pressure to give more specific information. This week America should be on high alert for possible terrorist attacks and Shirley Rose, your husband is being unfaithful."
Several other warnings were also issued. Harold George of Dearborn, Michigan was warned to watch out for that big pothole on I-94. Cynthia Chou of Jacksonville, Florida was warned she will die of a heart attack at 6:03 PM on Wednesday.
Cynthia Chou commented that she wasn't sure she liked the new warnings and was wondering if the government could get "a little more unclear."
Ashcroft did not reveal how the government could give such specific warnings about future acts, but said, "The government has never developed any time travel technology, nor have we systematically implanted neurotransmission devices in our citizens since 1972."
"I knew it. I knew the government was holding back on us. I just didn't imagine how much," said Gerald Wilson. "I wonder if they know how I'll do on my Calc mid-term?"
Ashcroft said, "B+."