San Francisco, CA - Hundreds of Apple enthusiasts gathered in a warehouse outside of San Francisco practicing their "Ooohs" and "Aaaahs" for the upcoming keynote address by Apple CEO, Steve Jobs. "I really want to get in this year," said Kevin Starnick who was denied access last year because his "Aaahs" didn't past muster with Apple security and marketing.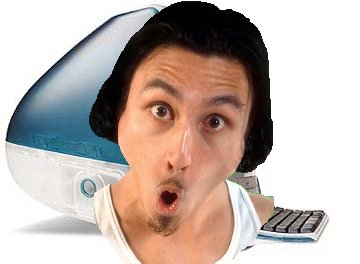 Soaring expectations fueled by the Apple marketing machine has prompted fierce competition among emoters. No one wants to be left behind and miss what 1% of the computing population will be talking about tomorrow.
Gregory Simons head of the local Ooh-Aah Squad uses tapes of previous keynote speeches to hone his team's skills. "This year Jobs is gonna be blown away by our awe," said Simons. "Disappointment will not prevent us from performing our duty. If the iWalk turns out to be a Segway in fluorescent colors we're still going to make sure He knows we're impressed."
Simons was referring to the unveiling of the iPod which disappointed Apple fanatics and caught even the most strident of the Squad off guard. This year Simons says there won't be any "Eeeks" or "Egads".
There was a palpable excitement in the warehouse just one day away from the keynote, but not everyone was as sanguine as the head Ooh-Aaher.
"I know this might cost me my spot in the audience, but I'm just not feeling it this year," said Charles Duprey . "Before past conventions I couldn't sleep for days. Now I'm getting a good eight hours. I think my hype quota was taken up by Harry Potter and Lord of the Rings."
Overall, however, the feelings were positive and were best summed up by a very enthusiastic member, "I really hope it's that One Button Keyboard that we've been hearing rumors about then I won't have to fake it!"
The Ooh-Aah Squad denied any connection to Apple's Royal Order of the Noses of Brown organization.