BETRAYED!!!!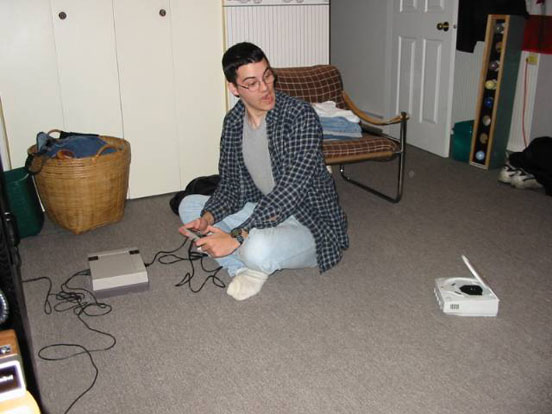 Entrant said: It's a picture of my dreamcast catching me in the arms of an old flame (that being my nes).
Judges said: "BUSTED!!!!!! (I bet he's got a 286 in the closet too) Love the total geek look - sitting on the floor in plaid with a basket of laundry nearby!"
"Great irony and humor"