Forget about e-mail attachments, a new virus, dubbed "Smooth Talker" by anti-virus experts, has hit the Internet disguised as a simple e-mail. This virus contains no attachment, as its payload is delivered when the user reads it. The level of persuasion in the message is such that few users can avoid damaging their own computers after reading it. For the safety of the reader of this article, excerpts from the actual e-mail cannot be shown.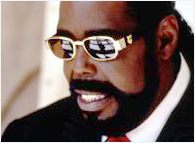 "It's like a hypnotic trance," explained virus researcher Jeremy Westfield. "The text in the message is enticing and so convincing that the reader feels the need to destroy files. We've even heard of some severe cases in which the reader does physical damage to their computer, such as smashing the monitor with the keyboard or lynching their mouse." Mr. Westfield himself has deleted registry entries and scratched CDs while studying the virus.
"It's very hard to resist," continued Westfield. "You need to be fully prepared to face the virus and concentrate real hard if you want to... um... escape from the... the... er, excuse me, I have to go format some floppies and rename some DLLs."
The virus is difficult to detect because the subject and sender change constantly. There is no patch or virus definition file to detect this virus yet, since the programmers keep deleting their source code or unplugging the computer while the hard drive is being defragmented.
Attempts to study the psychology behind the message have so far been a failure, since the scientists analyzing it constantly get up, walk to their computers, and format the hard drive. "I can't even read a sentence without feeling the need to forward the virus or install spyware," said psychologist Brenda Herrington, who quickly proceeded to place some magnets near her hard drive.
Symantec and McAfee are discouraging people from reading e-mail.