Morehead City, NC - Henry Hammond joined the ranks of the elite yesterday with the fastest time on record for clearing the cache of Internet Explorer.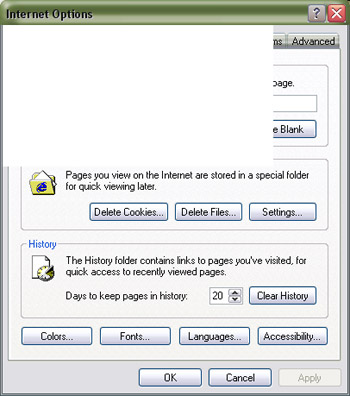 Hammond began the day clearing his Internet Explorer cache in a time frame of 5½ hours, but after several tries at reaching for the goal managed to clear the cache in a mere 20:32.030. The new 20-minute record tops the previous record of 45 minutes set by Randolf Harmel on April 16, 1998.

" I was impressed. Even with an empty cache where I have manually deleted files, I have never reached anywhere past the 2-hour mark!" exclaimed Mike Hammond, Henry Hammond's proud father. "And to think he also checked the box to clear all off-line content. He is an amazing boy."

Still, there are skeptics. "This would not be the first time we saw a faker," said Barnes Gronesworth, a judge from the Guinesss Book of World Records. "I remember the lad who was using Internet Explorer 2 on a Windows 3.1 machine. We thought we had a serious winner then, but discovered that he created his own more efficient browser and just made it look like IE. We have systems in place to prevent that from happening now."
There are competitors on the trail of Hammond, though, with new techniques for clearing the Internet Explorer cache that have been developed. "Some of the younger lads are using Internet Explorer 6 on 2.8Ghz Pentium 4 power machines with no size set on the cache and trying to mark the directories read-only," said one such competitor, John Daynes. "I still see no one even getting close to the one hour mark. His record will be there for a long time."