Brooklyn, NY - Adam Hauch, 16, announced his retirement from the Internet piracy scene.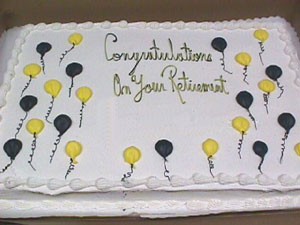 Experts are worried about the growing number of young people leaving the illegal downloading lifestyle. Hans VanDerBeat from the Institute for Moral Corruption said, "This is a threat to the entire Western economy. Without these morally challenged computer-literate young men, we will lose our last competitive edge. Where will we recruit the managers and consultants of tomorrow? India? If this goes on, we'll mirror Japan: Stuck in a mess of authoritarianism and obedience, lacking any flexibility."
Hauch a prominent member of the illegal downloading community explained the move on his weblog, illegalwarez.r.us, "I've been pirating since 2000 and that's a long career in this line of work. In addition there is really nothing else for me to download. Those are the reasons I am hanging up my eyepatch today. So long, and thanks for all the bytes."
Hauch is the second retirement by a high-profile pirate in the past two weeks. Tyler Scraunch, formerly known as MistaSupaLeecha ended his career last Tuesday. Tyler now devotes his time to the challenges of the real world. Not only has he improved his grade point average from a B+ to an A-, but he has also attended a school dance.
"You have to understand that the warez life is demanding," said Tyler. "Staying on top needs great effort. Most contenders work 14-16 hours, seven days a week. Eventually, everyone burns out."
The burn out is blamed on two reasons: A lack of pirate-worthy material and the increasing bandwidth available to young people. VanDerBeat explained, "When you're paying flat-rate for your Internet connection, you need to make the most of it. A typical pirate spends hours looking for stuff they have not already downloaded. And trust me, nothing feels worse than downloading a crappy Singaporean cam of X-Men 3, only to realize that you already have it."
VanDerBeat said that one solution would be limiting bandwidth and putting more Star Trek episodes in circulation.
Recommend This Story to a Friend