BBspot Labs will try to help computer enthusiasts with those problems that plague every computer user. In this edition, we solve the problem of a whining hard drive.
Problem
Nothing is more annoying than a whining hard drive, except for maybe a whining co-worker, so if you don't need your hard drive to drown out your co-worker then follow the steps below.

Back in the lab, we found a hard drive that is making too much noise.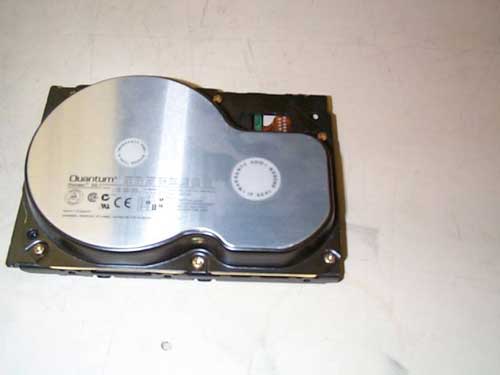 There are no co-workers at BBspot, so let's find a solution.
Solution
The squeaky wheel gets the grease and so should the squeaky hard drive. Loss of lubrication causes the annoying noises we too often hear. It's also the chief cause of chafing.
The first step requires disassembling of the hard drive. This voids your warranty, so be certain you cannot send your drive back for repair before doing this. Normally, there are several screws which need to be removed in order to remove the cover. After removing the cover you should take note of the moving parts. These are the parts that will need greasing.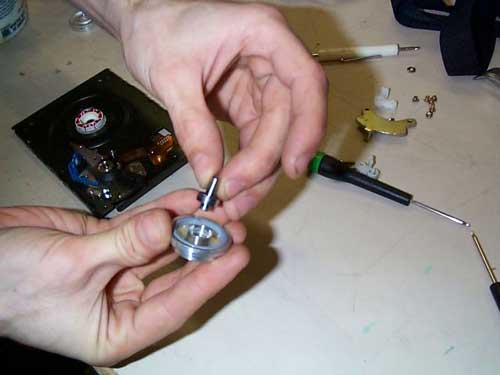 Now that you have the parts identified it is time to start applying the grease. Make sure you've got some heavy duty bearing grease, because inside a hard drive is a harsh environment.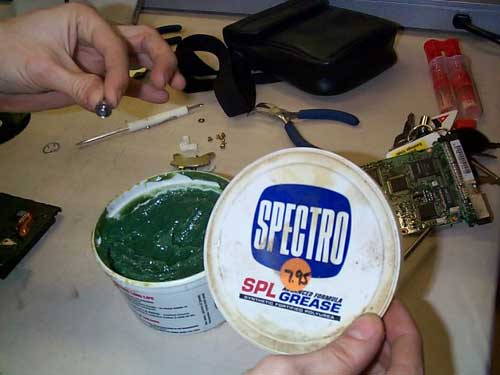 Now start packing the grease.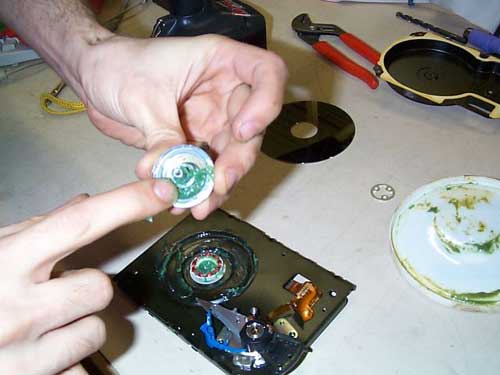 Do not forget the platters. Ungreased platters can be very noisy.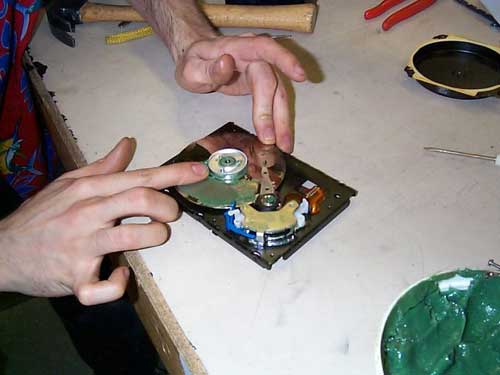 I am not sure what this next part is, but it looks like it needs some lubrication too.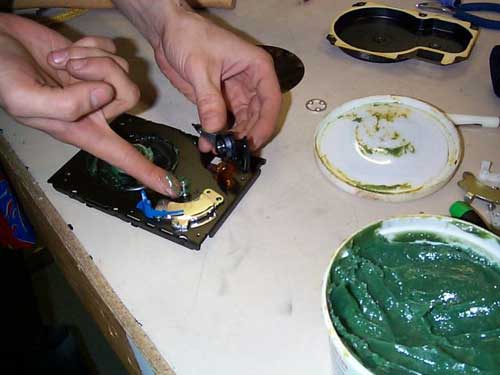 Now that you have everything greased, it is time to reassemble the drive. If you have applied too much it may be difficult to get the parts back together. This is normal. Sometimes it may require a few taps of the hammer. Be careful not to exceed the manufacturer's specification for shock and vibration when hammering.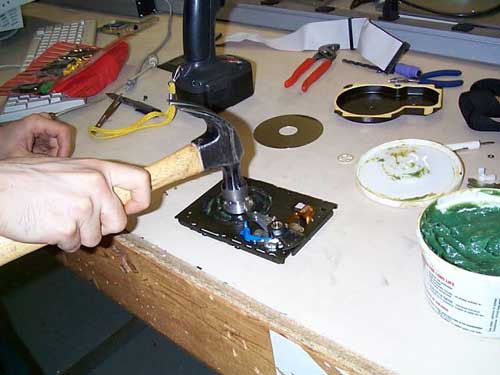 Now replace the cover on the drive. You may have a bit of excess grease seeping out the sides. Be sure to remove this with a clean, anti-static rag before putting the drive back into your system.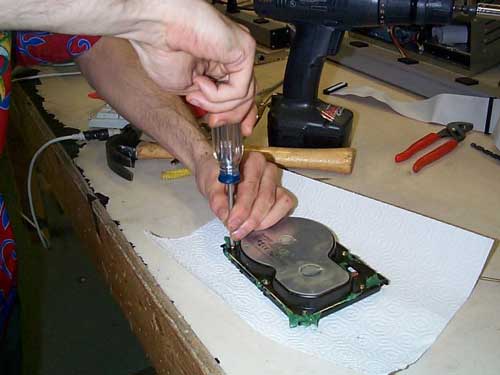 Job well done! We guarantee that you will not have any more problems with a whining hard drive after this.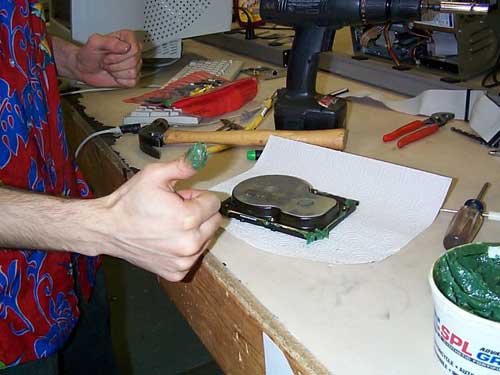 Disclaimer: BBspot Labs' personnel are professional grease packers. Use caution when packing grease.