Boston, MA - With Independence Day approaching, millions of Americans are looking forward to some relaxing time in their favorite vacation spots, but that means massive traffic gridlocks turning quick trips into endlessly long and torturous experiences.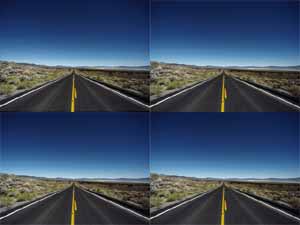 To combat this, the Massachusetts Highway Department has announced plans to start instancing major roadways and arteries in the metro Boston area, possibly as soon as spring 2005.
Inspired by Massively Multiplayer Online Role Playing Games (MMORPGs) such as City of Heroes, instancing creates a copy of game areas (commonly called zones) that have a heavy population so congestion is relieved.
Samuel Whitstein, project leader for the highway-instancing project said, "We're excited and expect to simplify travel through and around Boston, a notoriously difficult city to navigate. If drivers like instancing, we're already looking into spreading it to other major highways throughout Massachusetts, and several other states' highway departments have expressed interest as well."
The highway instancing will use dimensional duplication technology to create seamless copies of existing highways. They can be dynamically created, merged or removed as traffic calls for. To bay state drivers, the only evidence will be a distinct lack of traffic jams. There will be no need to learn new routes or fuss with new technology, everything is handled automatically.
The technology also has significant applications in safety, such as moving a broken down car to an empty instance of the road it is on or allowing emergency vehicles to avoid traffic.
Many environmental activists are worried that this will only worsen air pollution by encouraging more people to drive instead of taking public transportation. Some also question whether tampering with space-time just so people can shave a few minutes off their commute is philosophically acceptable.
More Tech News
Recommend this Story to a Friend