Los Angeles, CA - While other companies are fighting illegal copying of music, Warner Brothers is more troubled by the playback of music. From December, all new Warner Brothers releases will be equipped with PlayControl, a system that jams the random play feature of the CD player, forcing it to play songs in the correct order.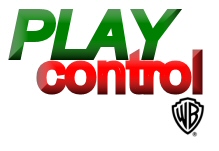 "We've wanted to get rid of random play since the dawn of the CD player," Thomas Williams from Warner Brothers explained. "To us, the order of the album tracks is just as important a part of the album as the songs and the artwork. By changing the order of the songs, you rip apart a masterpiece. But not anymore, you don't."
Many artists support the move. Justin Timberlake said, "There's a reason Rock Your Body followed Cry Me a River on Justified. Now, I can sleep soundly knowing my artistic integrity is intact.
Fans of the random play feature have quickly formed an association to fight PlayControl. Matthew Madsen, spokesperson of Random Players International, thinks that he has a strong case: "The way we see it, the way you play your CDs must be protected, both by the freedom of speech and the right to fair use. Everyone has the right to some change in their dull and boring lives, and I won't let Warner Brothers take that away from us."
Warner Brothers plans on going beyond blocking random play. The company is working on a solution that will also block the player's ability to skip tracks and stop playback.
"By buying our CDs, music fans buy a piece of our artists' heart and blood. They owe it to them to enjoy their work in its entirety," Thomas Williams said. Until these features are ready, Warner Brothers considers putting all songs in a single track "just to show those ingrates who is in charge."
More Tech News
Recommend this Story to a Friend