Washington D.C. - The Bush administration today announced it is considering deporting many singers popular in the 1970s as part of a new broad-based anti-terror initiative.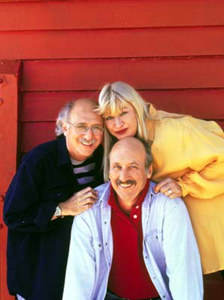 The recent deportation of Cat Stevens, known as Yusuf Islam since 1977, was "a shot across the bow of these terror-loving creeps," according to a Justice Department official. The list of "potential terrorists and fellow travelers" includes such once famous names as Joan Baez, Judy Collins, and "whoever among Peter, Paul, and Mary is still alive."
The administration insists it has evidence of a "clear link between these counterculture subversives and international terrorism." A source with the Department of Homeland Security revealed that one could hear "I love al-Qaeda, yes, indeedy," when playing the first cut of a Jackson Browne album backwards. The official would not disclose the name of the album, calling that information "security sensitive." "And ordinary citizens probably can't hear the al-Qaeda reference anyway," the official added. "It takes very special equipment to pick it up." The main point, the official noted, is that there has been "an axis of folk music evil for decades."
Speculation is running rampant that Bush may take military action against the aging stars. When asked about rumors that the United States was planning to invade the Haight-Ashbury neighborhood in San Francisco," Secretary of Defense Donald Rumsfeld stated, "we have not ruled any choice out." Rumsfeld stated the Bush administration would "work toward regime change in any city or town supporting terrorism or folk music."
The United Nations is already distancing itself from this latest controversial campaign in the war on terror. "Nations should resolve their musical differences peacefully," declared Secretary-General Kofi Annan in a speech yesterday. Administration officials were quick to dismiss Annan's remarks. "What do you expect," said one White house official. "He's always been a big Joni Mitchell fan."
Democratic presidential nominee John Kerry has called the administration's latest initiative "the wrong groove at the wrong time." Kerry said that he would redirect the nation's anti-terror resources to focus on capturing and deporting Barry Manilow, calling the singer's "insipid lyrics and banal melodies the moral equivalent of terrorism." A source close to the Kerry campaign noted that Kerry's tough anti-Manilow stance had a deeply personal motivation. "Mandy scarred us all, but John took it especially hard," the source said.
Recommend this Story to a Friend