Redmond, WA - Microsoft has teamed up with Amazon to provide a new service for Microsoft Money 2006 Deluxe Edition. As well as Money's syncing of your checkbook with their online MSN Money service, Money 2006's new "Product Finder" service evaluates your spending habits and makes automatic on-line "trial" purchases of products through Amazon.com and Amazon Partners.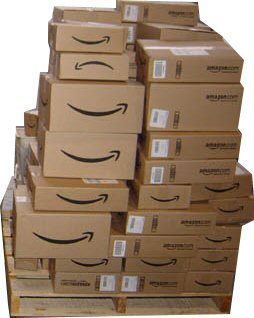 Product Finder works by evaluating your total monthly income and your personal spending habits. After gathering enough information, Product Finder performs internet queries for similar or related products, and if found, those items are bought drawing funds directly from your bank account.
"We think of this as TiVo for your wallet. No more exhausting hours wasted at the mall trying to find that perfect item. Microsoft Money's Product Finder service not only identifies products you may want, but purchases them before they are out of stock, and delivers them right to your door. What could be easier?" said Ed Bland, group product manager for Money at Microsoft.
The beta version has been available and in use since mid-June of 2004 with an early adopting user base of about 5000 people scattered throughout the US. William Clinton lives just outside Little Rock and summed up his experience by saying, "I don't know how I done lived without this. Just last week I got a basket of bath soaps, a slipcover for my couch, and the new Grand Theft Auto PlayStation game. I didn't even know I liked PlayStation till I got this. I got no time yet to play with it though, what with the second job I've started and all."
Currently, the product is limited to only those items carried by Amazon, but on successful performance in the marketplace, Microsoft plans on partnering with vendors such as Safeway and Albertsons for automatic grocery purchases, Expedia for vacation packages, and Wal-Mart for everything else.
Recommend this Story to a Friend