Reviewinator

Trailer
Quicktime
Starring
Director
John Turteltaub
Official Site
Link
US Opening

November 19, 2004

Rated
PG
Genre
Action, Adventure
Trailer Clichés
"From the producers of...", "From producer...", "From director...", Quick cut title splash, "Do you trust me?"
Explosions
1
Weapons
Cannons, rifles, handgun
Voiceover
Yes
In a world...
"It was brought to the new world..."
Trailer
Déjà Vu
Goonies, Tomb Raider
One Word Review
Uninspiring
Spoilage Factor
35%
Geek Factor
25%
See Trailer?
No
See Movie?
No
Conspiracy theorists rejoice! Finally, the truth is being revealed to you in National Treasure. From ancient Egypt to Christopher Columbus to the founding fathers the treasure of the ages has passed. The clues to find it are all around you. On the back of the dollar bill! On the Declaration of Independence! In your grilled cheese sandwich!
Nicolas Cage plays Benjamin Franklin Gates, a treasure hunter, no sorry, "treasure protector", and every generation of his family has searched for the treasure. My guess is that every generation has been heavily medicated as well.
To find the treasure, Gates must steal the Declaration of Independence, decipher the back of a dollar bill and use special glasses to look at the Liberty Bell. Would you like some butter with your corn?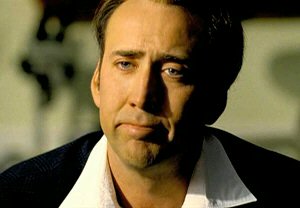 Sadly, yes, I agreed to
appear in this film
Of course, Sean Bean, plays the evil treasure hunter whose only motivation is greed. We know where that got him in The Lord of the Rings.
It might be a case of bad editing, but the actors look to have mailed in their performances. If you can't find one moment of good acting from a ninety-minute movie to put in the trailer, it's a bad omen.
There is one funny moment. The treasure protectors are pitching their case to a government official, but can't offer her any proof. She mocks them by asking, "Did Bigfoot take it?"
For a movie that's classified as an action-adventure movie, the trailer has surprisingly little action. The action sequence reminded me more of Goonies than of Indiana Jones. Another bad omen.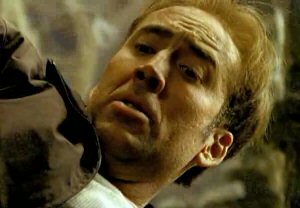 Um, lady, that's not what I meant when I said, "Let's blow this joint."
I'm not sure what would possess you after seeing this uninspiring trailer, but if you do decide to go then leave your plot hole detector at home. You won't need it. Your four-year-old will be able to point them out to you.
Conclusion on Trailer: Nothing remarkable here to see. A funny one-liner. No cool special effects. Bad acting. Do they want us to NOT see the movie?
Conclusion on Movie: This one has "stinker" written all over it. It's Jerry Bruckheimer too, so if you decide to go against my recommendation, don't forget your earplugs.
Recommend This Story to a Friend