Redmond , WA - Yesterday, Microsoft announced yet another exciting feature for its Vista operating system. To create the most user-friendly operating system ever, Microsoft has including a groundbreaking password spell-checking feature, tentatively dubbed PassCheck.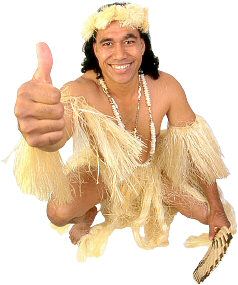 Priscilla Beach from Microsoft's Innovation and Competitor Awareness department said, "When we ask our customers, their main problem with XP is logging on as a password-protected user. Some forget the spelling of the password, while others have problems remembering which capitalization they used. Lastly, there is the so-called 'caps-lock segment', a growing group of customers which has Microsoft's utmost attention".
Test users have been thrilled with the new feature. Jack Eyre, a CPA from Solon, Ohio, said, "As an accountant, I keep important files on my computer, and have to change my password every month. At the default setting, PassCheck helps me remember if I used 'qwerty' or 'QWERTY', but when I switch to one of my more complicated passwords, like '123456' or 'password', it can't help me at all. But then I found a slider that helps me adjust the help-level. Now it also helps me by suggesting other passwords I may have used instead."
Teachers are less thrilled by the feature. Mindy Waslowski, an English teacher said, "The invention of the Word spellchecker was the worst thing that happened to our children since the Smurfs. Now, PassCheck will do the same to rote learning. Why bother to learn a password in the future when Vista will remember it for you?"
Security experts also fear that hackers could use PassCheck to easily gain access to secure systems. A Microsoft security expert said, "That's crazy talk."
Recommend this Story to a Friend