New York - A consortium of drug companies have urged humanity to move to standardized DNA so their drugs can more effectively treat disease.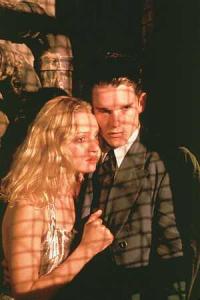 "Breakthroughs in pharmaceuticals outpace the benefits of genetic diversity in preventing disease," said Pfizer's director of marketing Gilik Sapishi. "In fact, it hampers the effectiveness of many of our drugs."
The group, composed of all major drug manufacturers, said the move to standardized DNA would end the problem of some drugs working for some people, but not for others. Diseases passed through genes could be ended giving doctors time to focus on other maladies.
"We have the technology to implant DNA into embryos, so they all turn out the same, regardless of whom the parents are," said Sapishi. Parents would be able to choose from twenty different standardized DNA packages for their children.
Critics complain that it's genetic diversity which makes humanity great. "Just think of a world with only twenty different people in it," said Tai Wasinski from the Biodiversity Institute. "A homogenized society would be a nightmare scenario. It's like something out of a bad science fiction movie."
"When everyone looks like Ethan Hawke and Uma Thurman, no one will be complaining," said Sapishi.
Mutating viruses applauded the move.
Recommend this Story to a Friend