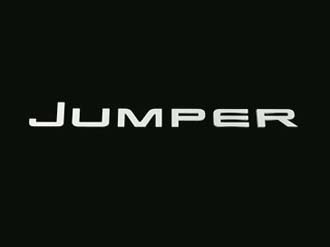 This week's trailer is for Jumper. Could this finally be the one that gets a recommendation? Read to find out.
Hayden Christensen and Samuel L. Jackson reunite, and this time Windu wants revenge. Hayden will probably kill him in this one too. Killed by Hayden Christensen in two different movies, how the mighty have fallen.
The trailer opens with a young man falling through the ice to certain death, but he teleports to survival. Samuel L. Jackson tells us that people with this power can change the world.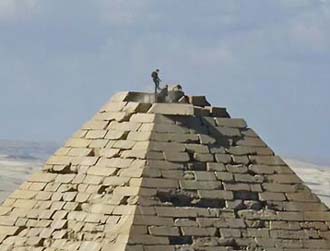 The young man grows up to be Hayden Christensen (how cool is that?). He enjoys surfing on big waves, dining atop the Sphinx and standing in the clock face of Big Ben. He's got a great apartment, and a hot girlfriend. Life is good… or is it?
Being able to teleport at will isn't all it's cracked up to be. He's living with no family or friends. He makes his money robbing banks. He has to keep his gift a secret. He's so alone. Then he meets Samuel L. Jackson. Samuel understands the loneliness. He could be a good friend for Hayden. Except he wants to kill him!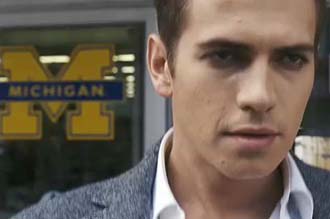 But Hayden isn't alone. There are other jumpers. He tells him that he'll be Hayden's friend, but just so you know, there's a bunch of people that want to kill us. Next we get some fight scenes with the hunters shooting their harpoons at the disappearing jumpers and fights on top of the pyramids. Hayden learns why it's a bad idea to have a girlfriend. The hunters can track her down easily and use her as bait. Oh well, there's always new girls. Poor Hayden, won't he ever find real love?
The trailer ends with an action montage with flying buses and teleporting girlfriends.
Reviewinator

Trailer
Quicktime
Starring
Director
Doug Liman
Official Site
Link
US Opening

February 14, 2008

Rated
PG-13
Run Time
88 minutes
Genre
Sci-Fi Adventure
Explosions
0
Weapons
Jumper harpoon, bat, flying bus, gravity
Man Quotient

1.74


Trailer
Déjà Vu
Revenge of the National Treasure
Geek Factor
65%
See Trailer?
Yes
See Movie?
Yes (revised)
Follow Up
Here
Fun with IMDb: From the stars of The Tale of Bigfoot Ridge and Untraceable and filmed near the world headquarters of BBspot.com comes a film that will have you wishing you could teleport to a better movie.

Ending Prognostication: Hayden rescues his girl, but loses his jumper friend. Samuel L. Jackson lives to fight another day.

Conclusion on Trailer: The trailer sets up the movie well, though I'm worried that some of the footage is from the climactic scenes. Hayden Christensen can't act, but that's not necessary in a two-and-a-half minute trailer. This trailer has enough good special effects and action to make it worth the download.

Conclusion on Movie: It's hard to imagine that Hayden Christensen can be tolerated for an entire movie. The pedigrees of the people involved look good (except for Hayden of course), but if this movie were so great they would've released it in the summer. I think this one will be another borderline movie. I'm going to suggest staying away from this one, and hope I'm pleasantly surprised.