Bangalore, India – Those successful "brain games" for the Nintendo DS may have an ulterior motive that you never thought about.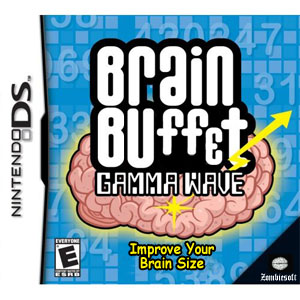 Investigations have revealed that many of the games are programmed by zombies to increase the brain sizes of players.  The games also have the dual effect of making the players more sedentary and easier to catch for a lumbering zombie.

"We became a little suspicious of the intentions behind the games when the latest Brain Buffet was announced for release," said Thad Corkle from the Department of Zombie Defense.  "Our investigations revealed that the publishers of the games were just front companies for the zombie horde."

Zombies denied being involved in producing the games.  Bob said, "We have nothing to do with it, but could you blame us? BRAAAAINS are much more filling when they are enlarged, especially those of tasty teens."

Scientists say that zombies may be shambling up the wrong tree.  Todd Evans, a brain researcher at Rice University, said, "There's little evidence that exercising the brain with video games will make it physically larger.  It's shoddy work by the zombies, but it's what we've come to expect from them."

Educators have mixed emotions about the games. Said middle school teacher Doris Polaski, "Well, we like to encourage students to do more enriching activities and these brain games certainly qualify, but if they're just getting fattened up for the upcoming zombie apocalypse, maybe we should rethink our support."

Brain Buffet for the DS will be released in November.  Sales of Dead Rising for the Xbox 360 were up on the news.