Oslo, Norway – Opera's founder and  CEO Jon von Tetzchner said the Finnish browser maker was "totally not jealous" of the attention and browser market share that Google's Chrome browser has acquired in a such a short amount of time.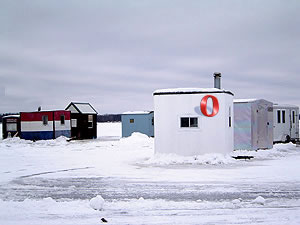 "It's not like we haven't been around for years or anything," he said from the company's headquarters in Sweden (pictured left).

Google's Chrome has surged past usage statistics for Opera in only one week since its release. "I'd like to remind people that Opera was the first browser with tabs, mouse gestures, standards compliance and halibut.  Google just has tabs, so why are people flocking to it.  Something smells fishy," said von Tetzchner.

Opera still has a lead over Chrome in the mobile space, but that could change once the first Android-based mobile phones with Chrome hit the market.

Many Opera users were surprised to hear of another browser's existence. Jorgen Karl, an avid Opera user said that browser usage statistics are deceiving, because of Opera's ability to identify itself as Internet Explorer to Web sites. "If you take that into account or market share would go from 1.556% to 1.557% and that's far more relevant."

Greg Hornby from Google said that Chrome wasn't released to make the Belgians feel bad. "Those Danes can be very sensitive you know. We'll try not to be so awesome on the next release. NOT!"

Von Tetzchner blamed the company's remote location in Iceland as part of the problem and that maybe, "Our programmers should threaten to set themselves on fire. Maybe then someone will pay attention to us. Once fire makes it here, that is."

Shares of Opera were ignored on the news.