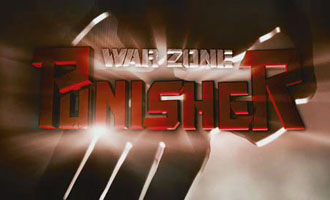 This week's trailer comes from a second third attempt to make The Punisher comic series into a top tier franchise for Marvel. The first second starred Thomas Jane (How could I have forgetten the 1988 version with Dolph Lundgren) as The Punisher, this time not so much.
It's not a good sign for a comic franchise when you have to change the actor playing the title character after only one movie. Either the actor was so poorly received that they had to replace him, or the movie was so bad that the actor didn't return. I think there was a little of both in this move.
Now Ray Stevenson "stars" as The Punisher, never heard of him? Well, he's the funnyman who performed songs like "The Streak" and "Ahab the Arab." Oh wait, that was Ray Stevens. I think this movie might've been more entertaining with him though.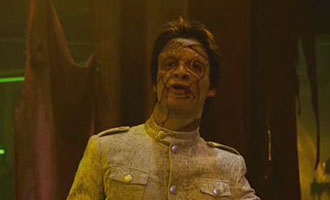 They call me Jigsaw because
I'm good at puzzles.
The trailer opens with the villain talking to a doctor about some facial reconstruction surgery, a topic that's often used to hook audiences. The villain fell into a giant mixer of industrial waste. It destroyed all his facial muscles, tendons and bones. Just his face though. The rest of his body was left intact. His tender eyes remained completely unharmed as well. What are the odds?
Then it switches to full-on trailer mode. "Darkness has many allies" with shots of various ethnic mob organizations. "But there is only one who punishes them all." And that, kids, is why he's called the Punisher! A timeout for you, no TV for a week for you, and a handgrenade to the face for you!
The Punisher drops onto the table of a mob dinner, and blows them up. He says, "I like my meat… exploded!"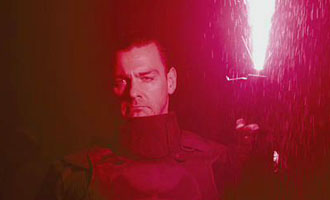 Why so uncharismatic?
The Punisher doesn't have any special talents. His clothes are all black. He doesn't have a sense of humor. Who thought this would make a good movie franchise? I can see it working in comic books, but it does nothing for me on the screen.
During the action montage that completes this short trailer, there's a scene where the Punisher is hanging upside down from a chandelier and he's got a gun in each hand. He starts shooting while he starts to rotate around the room. If anything tells you this movie takes its violence over the top, this is it. And, in case that wasn't enough, we return to it later in the trailer from a different camera angle.
The trailer is dark and dreary and filled with ugly characters and endless violence. I don't suspect the movie will be much different. That doesn't sound like money well spent for my entertainment.
Jigsaw, the villain, looks like he's an impersonator doing Al Pacino doing Heath Ledger as the Joker.
Reviewinator

Trailer
Quicktime
Starring
Director
Lexi Alexander
Official Site
Link
US Opening

December 5, 2008

Rated
R
Genre
Comic Book Sequel
Explosions
3
Weapons
Industrial vat, handgun, knee, SMG, shotgun, assault rifle, handheld missile launcher
Man Quotient

6

Trailer
Déjà Vu
Generic Comic Book
Geek Factor
65%
See Trailer?
No
See Movie?
No
Follow Up
Pending
Fun with IMDb: From the director who played Princess Kitana in Mortal Kombat: The Live Tour and the actor who played a journalist in A Woman's Guide to Adultery comes an action movie so gripping that its dolly grip also did Meatballs III: Summer Job
Ending Prognostication: The Punisher will punish the bad guys in a very violent way. It'll be dark outside when it happens.
Conclusion on Trailer: It's dark, the characters are uncharismatic and the action is over the top. Not worth a download, even to laugh at. I think The Punisher works better as a comic than a movie.
Conclusion on Movie: No glimmer of hope in the darkness of this trailer that makes me think this movie will be any good. The only hope is that it will kill this franchise forever, but I suspect it will result in an Uwe Boll straight-to-DVD release next year.