I love Firefox, but lately it's been hogging too many system resources. I was too dependent on the extensions to be able to switch to anything else. Just a week ago though, I switched to Google Chrome as my default browser from Firefox, and haven't found a reason to switch back.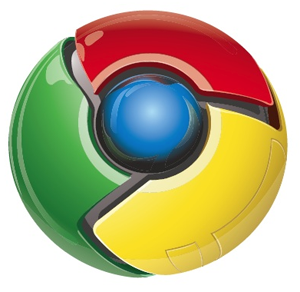 Chrome loads pages more quickly, and my system feels snappier. Since I spend so much time on my system, this is very important for me, probably for you too.
As a BBspotter you probably have your browser tweaked out to exactly your specifications, so you might not be able to get exactly what you want with Chrome like I have. If you can't make the switch to, you might find some of these tips useful for using bookmarklets instead of extensions in Firefox, thus lightening the load in Firefox.
I'm using the Dev Channel release of Chrome. To get that version of Chrome you first have to download the channel selector, and select the dev channel. This page gives the steps on how to get on the different versions of Chrome. Some bugs I found in the Beta channel, disappeared when I switched to the Dev Channel version.
What prompted my switch initially was the availability of the Better Gmail 2 Firefox extension. It's one of those extensions that I can't live without. Thanks to scripting, a version is now available for Chrome. Lifehacker has written up a good article on how to get this extension working with Chrome here. The nice thing about doing it with scripting is that you only have to install the scripts that you are using, and not the entire extension.
Next, I wanted to replicate the Google Toolbar in Chrome. First, I made sure that the "Always show bookmarks bar" (ctrl+b) was set in Chrome. Then I made a folder on the bar and called it "Bar". In it, I put the bookmarks to the Google services that I use (Calendar, Reader, Gmail, etc). You could use the entire bookmark bar for these instead of a folder, but I prefer to have other bookmarks on the bar. It's not perfect but it works for me. This article over at Technologizer helped me replicate the toolbar with some bookmarklets.
Most important for me was the "Gmail This" bookmarklet for emailing myself blog ideas, mailbag links. (You can drag the Gmail This and the other bookmarklet links to your bookmark bar to save them).
I also missed having mouse gestures. I use the Optimoz mouse gesture extension in Firefox for this. I only use the "back" and "new tab" gestures, but I'm so used to those gestures that it's hard for me to work on a computer that doesn't have them. I used a program called gMote to get gestures in Chrome. It's a universal mouse gesture program, so you can set up gestures for other programs as well, but I'm only using it for Chrome right now.
As a webmaster, I often need to know a site's Google PageRank or Alexa Ranking. I used the Search Status extension in Firefox for that. I don't need it for every page, but it's nice to be able to easily check it. I replicated that functionality with this bookmarklet.
I'm not a big user of StumbleUpon, but I like to be able to give a thumbs up to pages on BBspot that become popular on the site. This bookmarklet doesn't replicate the StumbleUpon toolbar , but it does give you the ability to "stumble" pages.
For sharing pages on FaceBook, I use this bookmarklet.
The one thing I miss is access to my Google Bookmarks . I can use this bookmarklet however to add bookmarks to Google Bookmarks from Chrome. If you use Delicious, you can find a bookmarklet on this page for adding Delicious bookmarks. It would be great to have a Xmarks extension for Chrome (see reader tip below), but I can live without it for now.
Removing the Google Toolbar and statusbar from the browser window gives me more vertical space in the browser window. Pages load much more quickly in Chrome for me. Every morning I load a bank of tabs to check my advertising revenue. Those pages load at least four times faster in Chrome than in Firefox.
The app I use most, Gmail rocks in Chrome as well. It's a great productivity booster. It's not perfect, but for me it's enough of an improvement over Firefox to make it worthwhile.
As always your mileage may vary.
If you have any tips or tricks for making the switch from other browsers to Google Chrome be sure to send them in, and I'll add them to the article. Thanks.
Reader tip: Michael says " I put a link to http://my.foxmarks.com on my toolbar which isn't convenient for adding new links, but still gives access to the ones already stored."