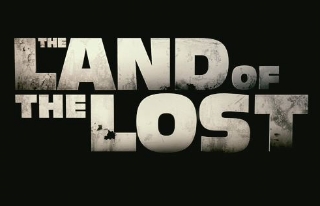 I remember watching the original Land of the Lost on Saturday mornings. The TV show was a serious take on a father, son and daughter, transported to the Land of the Lost, their struggle for survival and their search for a way to return home. The effects looked cheap, but for a six-year-old it didn't take much to creep me out. The Sleestaks, the rubber encased reptilian people, did just that.
A big budget, and some good writing could've turned this one into an interesting sci-fi drama. Unfortunately, Hollywood decided to add Will Ferrell to the mix to make this a parody of the original.
The father, son and daughter (Marshall, Will and Holly) have been replaced in this movie by three unrelated adults also called Marshall, Will and Holly. If you have any recollection of the original, you'll probably be extra creeped out by the boob grab and kissing scenes in this trailer. I know I was.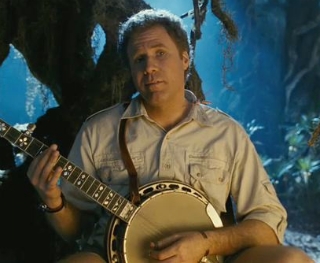 The Brain Dead Connection
The trailer opens with Ferrell expounding on his new invention: the tachyon amplifier. He builds his dramatic presentation to a climax. The lights flick on and we see he's in front of a middle school science class. Comedy gold (A note to the reader: Any references to comedy in this review should be read with as much of a sarcastic tone as you can muster).
The kids then start to ask him humiliating questions. Why were you crying in the bathroom? Do you even own a home? More comedy gold.
Next, Ferrell is seated on the couch on the Today show with Matt Lauer interviewing him. There are some insults of Al Gore (at least Ferrell didn't make an "inventing the Internet" joke (in the trailer at least)).
In an homage to the original, Marshall, Will and Holly in a rubber raft plummet over a waterfall into the Land of the Lost. The trio find themselves in a desert littered with objects from the past and future: a UFO, Big Ben, the Titanic.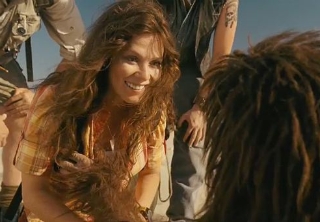 If this is your idea of comedy,
then this movie is for you.
Now is the time when fans of the show might want to avert their gaze. Holly, introducing herself to the caveboy Cha-Ka, points to her chest and says "Holly." Cha-Ka grabs her boob and says "Cha-Ka." Then Will grabs her boob and says "Will." Like I said, this trailer is full of comedy.
Next the Sleestaks and the T-rex are introduced. They look much better than the TV show, but don't worry, the trailer has some bad special effects as well. Then we get about 30 seconds of T-rex gags. Ferrell insults the T-Rex. The T-Rex chases them.
Then some Sleestak fighting, and a gag with a giant mosquito.
The trailer ends with another T-rex gag where I wished the T-rex was real and swallowed Will Ferrell whole.
Reviewinator

Trailer
Quicktime
Starring
Director
Brad Silberling
Official Site
Link
US Opening

June 5, 2009

Rated
PG-13
Genre
TV-to-movie
Explosions
0
Weapons
Teeth, vines, fist, giant mosquito
Man Quotient

1.45

Trailer
Déjà Vu
Will Ferrell Generic Comedy
Geek Factor
12%
See Trailer?
No
See Movie?
No
Follow Up
Unlikely
I did notice something strange when writing up this review, Will Ferrell doesn't appear on the credits page on imdb.com. Not sure if Ferrell wants to take his name off because the movie is so bad, or if the producers think they'll fool a few more people into going to see the movie without his name on it. Maybe they'll release a version with all the Ferrell scenes edited out. I can hope, can't I?
Ending Prognostication: Marshall, Will and Holly stay alive to the end of the movie, but remain in the Land of the Lost just in case the movie is successful enough to spawn a sequel.
Conclusion on Trailer: This trailer sucks. Ferrell plays the same character he plays in every movie. If you've seen a Ferrell movie before you don't need to see this one, and you probably won't. The only thing this trailer manages to do for me is to make sure I don't go see it. Another TV show from the past gets the parody treatment. No laughs, no explosions, no watchie for you.
Conclusion on Movie: I don't see how this one can overcome the unfunniness of Ferrell. For most comedies they try to show the funniest clips, but I didn't laugh once during the trailer. That does not bode well for the movie as a whole. Avoid this one by running in a serpentine path away from it.
Images created on aviary.com.