Supervillains like to locate their headquarters in places like the bottom of the ocean or the middle of a mountain, because those places are hard to locate and have strong natural defenses. So many of these places are being used right now, that it's hard for a supervillain to find the right place. To help I've created this guide to show them where they shouldn't locate their base of operations.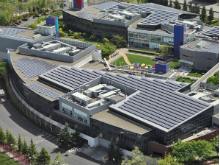 The Googleplex - Google's world headquarters in Mountain View, California may seem like a great place for a you to have your base of operations with its access to all the world's data and the possibility of holding private information on every citizen of the world hostage. However, the "Don't be evil" motto that envelops the Googleplex will lower the morale of your henchmen, and eventually raise your health insurance premiums as many of them seek treatment for depression. It would be hard to maintain a profitable operation in these confines.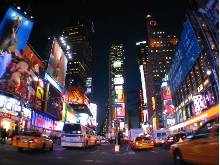 Times Square - Operating a business (and if you're any kind of supervillain you've incorporated to shield yourself from liability) in Times Square without a license would result in a huge fine from the city. Operating it legally would cost you an arm and a leg in rent. Better to locate in the suburbs of New Jersey, where nobody wants to look for you.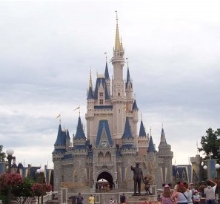 Disney World - Your superlair will fit right in among the amazing structures at Disney, so it'll be hard to find. However, you'll always get asked, "Do you work here?" as you go to work in the morning, because you look just like one of the Disney villains. That can be bothersome for a real supervillain who considers Ursula the Sea Witch and the wicked queen from Snow White as poseurs. Plus, the food is really expensive.
In a cave hidden behind a waterfall - Sure it's hidden and beautiful, but it's just water. You don't need any special abilities to breach your "wall of water". Unless your main adversary is Hydrophobic Man, stay away.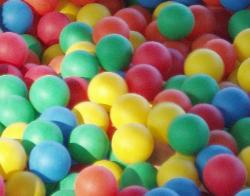 The Ball Pit at Chuck E. Cheese - Everyone can have fun at Chuck E. Cheese, and you never have to worry about where to have Supervillain Jr. birthday party. But, the screaming kids will make it hard to concentrate on your evil plans. Plus, your henchmen will end up blowing all their pay on Skee Ball and using their tickets to buy cotton candy. Up goes the dental insurance premiums.