Beijing, China - China's Xinhua News Agency is reporting that the government's negotiations with Internet search giant Google broke down when the company ceased to exist. Representatives from Google have denied the report.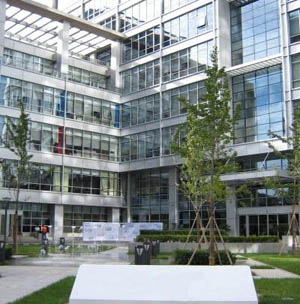 The Xinhua story states, "Our brave negotiators worked tirelessly for the people to bring an Internet unfettered by the influence of a company whose stated motto was 'Be evil.' However, that company ceased to exist midway through negotiations, and it appears they never actually did exist. Our negotiators have since taken a long vacation from which they may not return as a reward for starting these phantom talks with the nonexistent company."
The story did not offer any proof of its claim as it reported that it was "impossible to prove something didn't exist, so they wouldn't even try."
However, the Department of Internet challenged any citizen of the country to find this company and offered a complimentary vacation to any Chinese citizen who could find it. No one has taken them up on the offer yet.
Google offers a different view of events. One member of the Google team who wished to remain anonymous said, "Negotiations were not going well at all, and then all of of sudden their negotiators started acting like we weren't there. They walked out of the room, and no one would talk to us. It was the strangest thing I've seen."
Google executives reassured investors by claiming the company did exist in a blog post about their efforts in China. However, this claim was rejected by a Chinese official in a follow up story. Yao Ming of the Department of Internet said, "Google's attempt to prove they are real is laughable. The blog post by the company proves nothing. Oh crap, did I just say Google?" Yao has not been heard from since.
Xinhua reported that no company's stock was changed on the news.