Stamford, CT - Internet consulting firm Gartner Group predicts that growth in peer-to-peer girlfriends will explode in the coming months. "Right now the P2P girlfriends are in the hands of early adopters in the tech community. We think that by the end of the year they will have reached critical mass and move into the mainstream. We forecast that by 2003, 65% of girlfriends will be peer-to-peer," said consultant Dawn Haisley.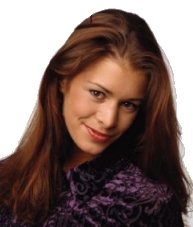 One of the first movers was Computer Science student Neil Joseph, "I was pretty pissed when she told me she slept with someone else, but when I found out she was one of the new peer-to-peer girlfriends I was geeked. I love being a beta-tester. My friends are telling me I should leave her, but I know they are just jealous."
The beauty of a peer-to-peer girlfriend is that one peer doesn't know what the other peer is doing. Anonymity is extremely important in maintaining the integrity the network. Most girlfriends report that the speed between peers is more satisfying in a local network, but anonymity is easier to keep in a world wide network.
Some techies aren't pleased with P2P girlfriends. "These consultants throw around terms like peer-to-peer and they don't even know what the phrase means," said networking guru Mitch Mead, "P2P girlfriends aren't even a true peer-to-peer network. They are just a client-server model trying to jump on the P2P bandwagon."
Tom Mansfield agrees, "I had a so-called P2P girlfriend, but she was more like a lyin', cheatin' slut."