New York - From snake oil to beanie babies the age old question has been "Who buys this crap?" After seven years of exhaustive research scientists have uncovered the answer to that question.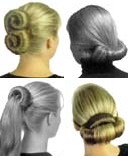 Product: Hairagami
Name: Jill Rudolph
Where Purchased: From TV Ad
Price: $14.99 plus Shipping and Handling
Reason: Included Glamour guide was too good to pass up.
Quote: "When I got the Glamour Guide and hairagami my life changed. People looked at me differently now that my hair was in the shape of a flying bird."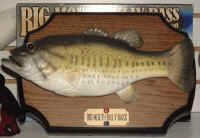 Product: Billy the Singing Bass
Name: Frank Destren
Where Purchased: Little Rock Wal-Mart
Price: $16.99
Reason: Make trailer feel more like a home.
Quote: "When I get lonely I like to talk to Billy and have him sing to me. One time I was really drunk and he scared the crap out of me. I almost blew his freaking head off. Oh, Billy will you ever forgive me?"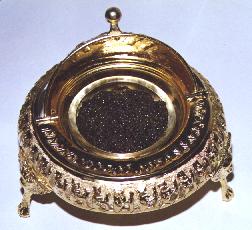 Product: Beluga Caviar
Name: Jose Giconda
Where Purchased: Exquisites and More
Price: $473.99
Reason: Impress friends
Quote: "I can't really afford this stuff, but I like to impress my friends with the stuff I buy. Just last week I bought a Range Rover. I don't even know how to drive!"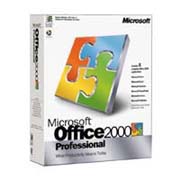 Product: Microsoft Office 2000
Name: Sam Jenkins
Where Purchased: Office Max
Price: $499.99
Reason: Needed to compose memos at home.
Quote: "I feel proud to support such a great corporation like Microsoft. My co-workers just 'borrowed' the company's copy, but I'm just not that kind of guy. When I need to type my memos at home I'm glad to say that my Office 2000 is bought and paid for!"