Los Gatos, CA – Facing pushback for its crackdown on password sharing among family members, Netflix announced that upcoming seasons of their hit shows Squid Game and Stranger Things would feature plot lines that show the dangers of account sharing.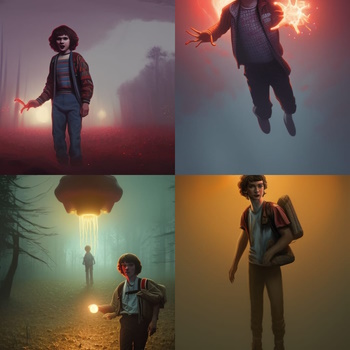 Insiders said that season 5 of Stranger Things will feature a subplot where Dustin hacks the Family Video computer system allowing the entire gang to rent videos using a single account. This leads to an FBI raid where Dustin gets arrested and taken to a secret government facility where he is tortured for weeks.
Dustin's girlfriend Suzie along with Eleven, plan to rescue Dustin from the facility, but several monsters from the upside down dissolve him with their acid spit before he can be freed.
Another of Netflix's top series, Squid Game, will feature a similar plot point. Unlike in season 1 where contestants were desperate folks who had nothing to lose and knowingly signed away their rights for a big prize, contestants in season 2 of the show will literally be people who shared their passwords with family members who didn't live in their homes.
Series creator Hwang Dong-hyuk said, "It really makes a lot of sense to target these people.  They really are the lowest of the low in society.  Even more desperate than the gamblers and thieves of season 1, account sharers represent the worst of humanity. Remember kids, you wouldn't share a car."
Netflix executives denied the inclusion of these plotlines was related to the recent crackdown on account sharers it has been rolling out globally.  "It's totally unrelated," said Netflix VP of Marketing Sly Ginseng.  "These creators decided independently to add these very topical plotlines to their shows, and it had nothing to do with the millions of dollars we sent them."
Netflix stock was down on the news.