So would you like the white ink or the red ink?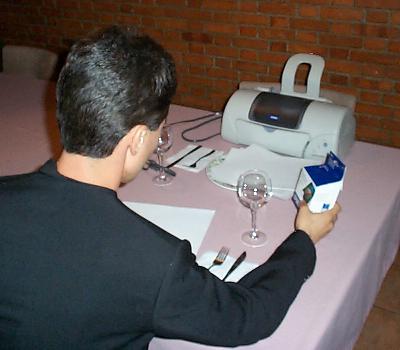 Entrant said: That's me having a romantic paper and ink dinner with my Epson Stylus 777. (We're drinking COLOR ink).

Judges said: "Get the printer drunk=get lucky!"
"Different type of creativity, taking the romance angle'."
"What a geeky romantic setting - even paper on the plates to go w/the color ink (that better be high quality linen paper) - now there's a computer freak who's all saturated w/his printer! Color me geeky!"