Up All Night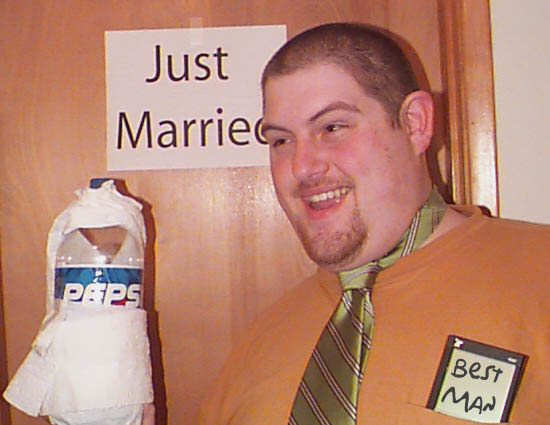 Entrant said: My true love and I were recently married. She looks lovely in her gown doesn't she? My best man Handspring got in the shot too. The bridesmade Bawls was in the coat closet with Jolt by this time in the ceremony.

Judges said: "I love the gown our bride is wearing, I believe it is a Charmin! How trendy! I hope he doesn't bring his best man on his honeymoon, although, from the looks of his faithful bride, she won't mind at all!"
"Clearly caffeinated until death do us burp."
Previous Entry - Contest Home - Next Entry