Sleeping with the Atari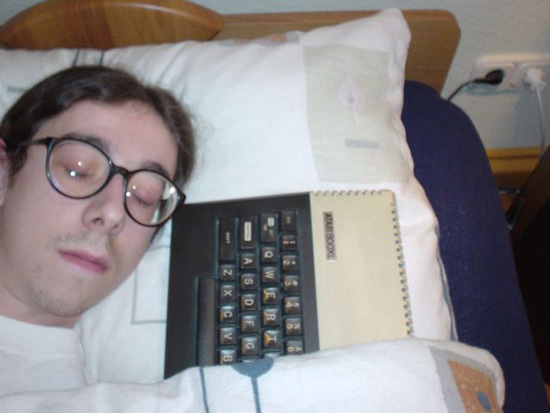 Entrant said: *yawn* Now, with my beloved Atari 800XL by my side, I feel safe and comfortable. No more nighmares dreaming of C++ syntax, just sweet 6502 Assembler.

Judges said: "Ahh, the innocence of geek love revealed. Note the tidy white t-shirt and that our hero is sleeping with his black rim glasses still on. You know that somewhere out of the shot a new Dell told him and his Atari a bedtime story!'"
Previous Entry - Contest Home - Next Entry