Amsterdam - Recent hikes in the cost of Mountain Dew, Doritos and imported coffee have forced the most prolific group of free software creators, virus writers, to begin charging for software that most computer users have come to expect for free.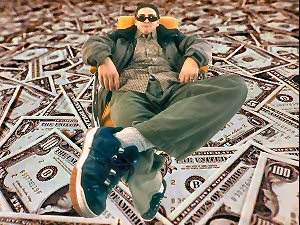 "As of this month, getting infected by a virus will not be as cheap as it used to be," said m0rph47, President of the Virus Writers World Association (VWWA). "This isn't anti-consumer to start charging for viruses, it's pro-virus writer. We're not out to screw the customer, we'll offer trial versions for customers to check out before they pay."
These trial versions will range from 7 days up to 30 days, with limited functionality. If the user likes the virus, they may buy the full version from the author directly using a credit card, or through PayPal. Virus prices range between $1.00 and $5.00, and there are no shipping fees.
These trial versions will allow the user to see if they wish to be infected by the virus before they make their purchase. Most of these trial versions will include reduced feature sets. E-mail propagation may be limited to only three or four contacts, instead of the entire contact list. Trial viruses will only delete a few files instead of formatting the hard drive.
The VWWA and various Anti-Virus companies have reached an agreement, in which the Anti-Virus developers will not detect these trial versions. This will benefit the user directly, as they will not know if their software is already detecting the virus or not, so the element of surprise is not ruined.
Computer analysts welcomed the change. "Now we can accurately gauge the cost of a virus outbreak, instead of using our random number generators," said Brian Hauberk of the Gartner Group.
However, the new pricing scheme upset many computer users, including Kyle Willabong of Trenton, New Jersey. "There's no way I'm paying for a virus. I've already downloaded the keygen for sobig.zzz, and I'm getting MyDoomSQL off Bittorrent," said Willabong.
Virus developer Thomas Masselbrokt trusts the public will do the right thing, "Hopefully, the low prices and free online support will help with that. If not, I'll have to go back to developing ATM security software."
Recommend this Story to a Friend