New York – For the second year in a row, Forbes today named Milwaukee-based MedEnable Systems (NYSE: MDN) its top party corporation for 2005. The annual list recognizes those publicly traded companies that really know how to cut loose.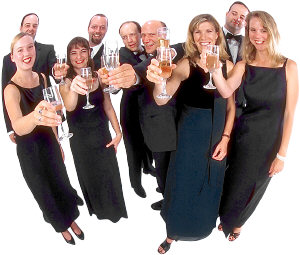 The company first achieved notoriety six years ago, shooting straight to the top 10 after its IPO and unseating perennial party companies such as Gleason Financial, Northwest Strategic Consultants LLC and Raytheon, dubbed by some employees as "Crazeon."
While being named to the list is usually a boon to recruiting, business leaders such as Michelle McRae, president and CEO of Sunnybrook, Calif.-based DynaSparc Technologies are concerned that college graduates might be joining these companies for the wrong reasons. "Studies indicate it's okay to have fun at work sometimes, but what happens when the complimentary cake and soft drinks run dry?" she said. "It boils down to what you're looking for in an employer – fun and games, or stringent policies with a laser focus on delivering shareholder value?"
In spite of the criticism, MedEnable plans to expand its party reputation for years to come.
"This is awesome," said MedEnable CEO Michael Warrick of the honor.
"Last time it helped us bring in a bunch of really cool people. Guess it goes without saying we're going to throw quite a bash."
Recommend this Story to a Friend