Mountain View, CA - Google announced that its purchase of custom gun manufacturer, Shootco Rifles, was done just to screw with people's heads.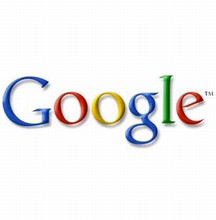 "We wanted to see what conspiracy theories people could come up with. Sparking creativity like that could turn out some great ideas, but really, it was just for kicks and giggles," said Google spokesperson, Pamela Epley. "We've still got cash leftover from our IPO. Who can blame us if we want to have some fun?"
Before Monday's announcement, bloggers, rumor sites and members of the media had proposed hundreds of theories. One site thought Google was building up a private militia to deal with click-fraudsters. Another thought the acquisition was for a hostile takeover of Honduras.
Wayne Rahman of OfficialGoogleRumors.com said, "The best theory we had was that Google would combine their new map site with its gun company to create some sort of assassination service. There were just so many opportunities for synergy with their existing services. It's a shame. I thought Gungle would've been a great name."
Google employees had a great time reading all the conspiracy theories. "I never laughed so hard in my life at what people were coming up with. It was the best ten million this company ever spent," said Google programmer, Veronica Sands. "I think we should buy a condom company next."
Honduran President Ricardo Maduro said he was "relieved" by the announcement.
Recommend this Story to a Friend