Hollywood , CA - Due to the box office and critical success of "Batman Begins" other movie franchises are ready to follow its example.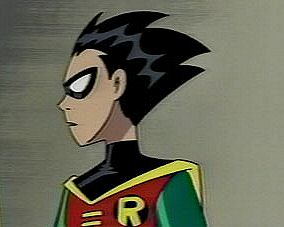 "Batman Begins" took a failing movie franchise and effectively hit the "reset button" allowing the creative team to start again. In a way, this meant the previous movies simply never happened. This successful idea will be employed on some other well-known, but well past the use-by-date movie series.
Movies to get the new treatment include "James Bond Begins" which will reintroduce the origins of James Bond. This time around Bond will be a little less debonair and a bit more psychopath. In one scene from the movie he rebukes a bartender with "Give it to me stirred one more time and I'll kick the shit out of ya, you ignorant jackass!"
"Matrix Reloaded Begins" offers the Wachowski Brothers the opportunity to erase two less than satisfying sequels to the original Matrix movie. The Wachowski Brothers suggested "The existing first movie was really cool, so we just wanted to start again from number II"
A new Alien movie takes the series back to what it does best and retells the origins of the creature. Again Ridley Scott is directing and he has stated, "The new picture will be a darker and more serious, the previous original was a little too light and fluffy for my liking". "Alien Begins – This time no one survives" opens next summer.
"Bewitched Begins" attempts to retract the current movie before it leaves the can. While it may be a difficult task to follow up such a recent movie with a "begins" replacement, it is assisted by the fact that no one is bothering to see the current release.
The final movie to get the "Begins" treatment is "Batman Begins" itself. "Batman Begins II – Batman Begins Again" will open in 2007 and will tell the story of how a young Bruce Wayne becomes a vigilante after witnessing the murder of his parents. Asked what would be different this time around Christopher Nolan answered, "I don't know it's pretty good as it is, certainly the credits will say 'Kate Holmes-Cruise' next time around, she's made that clear."
Recommend this Story to a Friend