Houston, TX – After enduring a 20-hour drive to Austin and three nights in a cramped, makeshift shelter at a local high school, Robert Castillo returned to his native Houston today expecting to be overwhelmed by Hurricane Rita's devastation. What he saw instead was completely intact city infrastructure, essentially no flooding and very little wind damage.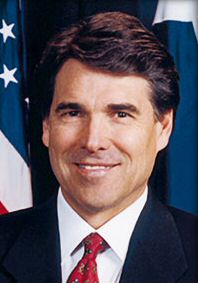 "My shitty house, shitty car and shitty job were all here waiting for me," he said. "I was like, 'Great. So much for a fresh start.'"
Indeed, except for residents of Beaumont, Port Arthur and Lake Charles, La., most of the estimated 3 million evacuees will find their homes and business relatively unscathed. Many hold the state and federal government responsible.
"Governor [Rick] Perry said to leave, so we left," said Hazel Thomason of Galveston. "Now they're saying it didn't really amount to much. What a waste of time."
Responding to criticism over the needless mass evacuation, Gov. Perry admitted in a press conference today that some hard lessons were learned.
"Despite predictions that Rita would be another Katrina, it appears that the evacuation of the Texas Gulf Coast area was both needless and costly. Next time we'll be less prepared, and won't give an evacuation order until the last possible minute."
But in spite of widespread criticism over the government's so-called "cry wolf" response to the non-disaster, some evacuees say they were just glad to get out of the area.
Living here, you get numb to how much it sucks," said Mark Hullinger, a consultant from Houston. "Everyone's saying they'll rebuild New Orleans, but I bet if Rita had come and wiped Houston off the map, the biggest concern would be where to move the Texans, the Astros and the Rockets."
Recommend this Story to a Friend