Detroit , MI – Following the success of their OnStar Service General Motors said they would be adding an adult focused service called PornStar.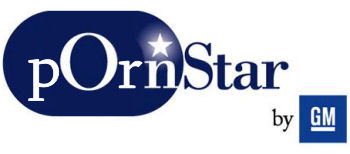 GM representative Harold Mueller said, "OnStar focuses on giving directions and helping drivers in cases of emergency. PornStar expands on that by focusing on getting laid. If we can't find the driver some tail, our PornStar operators are trained to talk dirty to help the drivers get where they want on their own."
GM expects most of its customers to be men, but one feature should be attractive to females. "One call to your PornStar representative and they can start the driver's seat vibrating at a most exciting frequency," said Mueller with a tip of his fur-trimmed cowboy hat.
Early testers of the system gave it high marks. Todd Wheaton of Sarasota, Florida said, "I was on a business trip in Atlanta and couldn't find the Pussycat Club. One push of the button and my PornStar representative got me there. Not only that, but she also gave me tips on how to maximize genital contact during my lap dances. I love you PornStar!"
GM's ad campaign for the service will feature adult film actress Jenna Jameson and the slogan: "OnStar will tell you which exit to get off, PornStar will tell you how to get off."
Critics of the system think GM is pushing the boundaries of good taste with this service. GM responded with "Oh come on, this is America!"
Recommend this Story to a Friend