Los Angeles, CA – Mel Gibson said he plans to produce and direct a prequel to "The Passion of the Christ" called "The Birth of the Christ."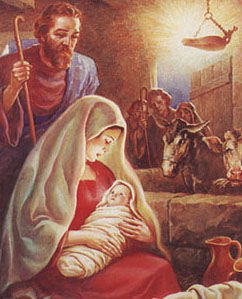 Gibson said the film will concentrate on the last twelve hours of Mary's pregnancy from the start of labor pains to the two hours of "pushing" and even the delivery of the Holy placenta. He expects it to be as graphic and bloody as "Passion."
"People have many misconceptions about the birth of Jesus. They just get the pictures of Jesus wrapped up in the arms of Mary with wise men bearing gifts. I want to show the whole story," said Gibson.
Gibson has done years of research on Jesus's birth and said, "Scholars agree that Jesus had a big head as a baby, making for a long and painful labor. Mary suffered to bring us the Lord."
Scheduling may be difficult as Gibson hopes to use an actual birth for the film. "If it's not bloody enough, we can add that in with CGI," he said. Several stars including Naomi Watts and Charlize Theron agreed to get pregnant for the role if they were chosen. Gibson may also have conflicts with Lethal Weapon 5 which may delay production.
Filming should begin next year for a scheduled release on Christmas day 2007.
Recommend this Story to a Friend