Bellvue , WA - If you are one of the millions of gamers who still can't run the new "Lost Coast" chapter for Half-Life 2, Valve has news for you: Don't get your hopes up with their future releases. From now on, the company will focus on the elite few who can afford the latest in bleeding edge hardware - and are willing to pay a premium for quality games.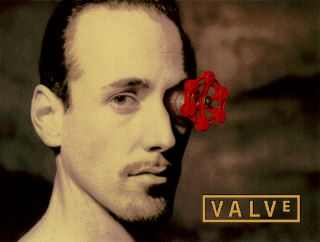 In a press release, Shawn Trail explained the bold move: "The market is full of middle-of-the-road companies that cater to Joe Average and his crappy old Dell. We're in the market to make games, not to waste our time on minimum and recommended settings. Who do you think has the most fun? The engineers at Hyundai or Lamborghini? In the future, it's going to be much easier: Want to play our game? Head down to your computer pusher and buy the biggest PC he's got."
The upper-class gaming market has become increasingly interesting lately because of the revival of the dot.com industry and resulting rise of rich nerds. By focusing on this group of consumers, Valve hopes to corner the market. Industry analyst Vincent Gustin welcomes the move: "We've been waiting for one of the big players to make the switch. It's not a big surprise that Valve was the first, but it's impressively bold by them to make a jump like this instead of adopting a dual-market strategy."
Many gamers applauded the move. "I want to assure that I'm playing these online games with other investment bankers, or at least the kids of investment bankers," said Willie Pink gaming enthusiast of Merrill Lynch.
Valve plans to release periodic mandatory updates through Steam to keep the games only playable by bleeding edge systems.
Competitor Ubisoft said they were looking for ways to make their games more difficult to install to keep pace with Valve.
Recommend this Story to a Friend