Washington D.C. - The National Security Agency (NSA) has announced that a new Internet dating service will be launched at FormFit.gov within the next month. In the past, the secretive agency has relied on product aimed at youngsters such as CryptoKids , but advances in technology have made penetration of the older demographic possible.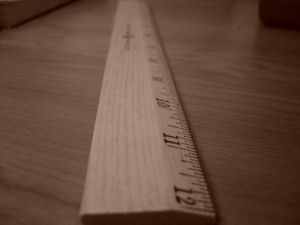 The NSA has your number.
The NSA pointedly fired their previous advertising agency, Digitas, and engaged Campbell-Ewald to meet their new needs. Campbell-Ewald's new account manager for NSA, Richard Banks said, "I thought that pairing with an existing Internet audience was the right branded-entertainment vehicle to reach the target audience of women ages 25 to 54."
In a telephone interview NSA's Director, Lieutenant General Keith B. Alexander, said, "We now have something that can appeal to everyone. NSA has an inside angle that other Internet dating services lack."
The NSA technology promises to offer a "perfect fit" between romantic partners. Banks noted, "Because NSA has the exact dimensions of every penis and vagina in America, a smooth and wonderful sexual experience is almost guaranteed. This is something that other dating services can't begin to offer. You wouldn't believe the reactions that we got when we test-marketed this thing!"
There are critics of the program, however. ACLU executive director Anthony Romero objected to the new NSA program in a release that read, "I don't want everyone to know how big it is. Even if it really isn't all that small."
Such criticisms are unlikely to quell the popular demand for the new Web site. The National Organization for Women released a statement that said, in part, "In an age in which satellite photos of your home are commonplace, and RFID chips keep track of you wherever you go, the paternalistic society has finally given us something. At least we will know that we are getting kielbasa, and not just some wiener."
Mr Banks was more sanguine. "This is merely the free market at work," he said. "We are matching the needs of ordinary people in a way that was not possible before. Free enterprise is what the NSA stands for. If you have a perfect six-and-a-half, we can deliver a six-and-a-half. Customer service is our main goal."
Recommend this Story to a Friend