New York - In what is being dubbed as Operation: Silver Spoons, Federal agents stormed the house of eccentric millionaire Edward Stratton III to recover young Ricky Stratton. The long raging custody battle between his mother Evelyn and his toy train riding father Edward appears to be at an end with this dramatic climax.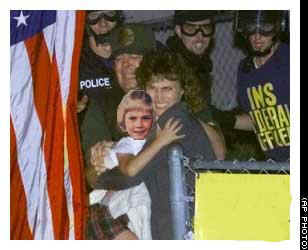 His father had refused to give up custody of his son, denying a court request for several months. The government knew they had to act fast. "There are video game machines in the home, a giant toy train running through the house, and it appears Ricky has befriended a young African-American named Alfonso. What kind of household is that?" said Dan Cooper head of Operation Silver Spoons.
The young Ricky was reunited with his mother several hours after these dramatic photos were taken at Edwards Air Force base.